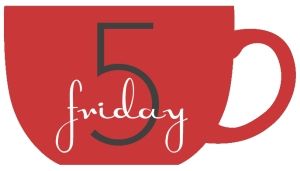 We are basically midway through July now. Wow. It is flying by! K1 was just asking me the other when she has to go back to school. We started shopping for school clothes already. And I'm sure school supplies will be right around the corner. Amazing. But, today is Friday! Anyone have any exciting plans for this weekend? I was hoping to go boating, but monsoon season has kicked in (yay for rain on the fire!), so boating is on hold for about a month now. In the meantime, here's my favorite five for the week:
1. Pinterest Find: Pavers Hopscotch
Isn't this a cute idea?! I love it! Especially for those of us that have a rock backyard (I'm praying that some day I'll win a backyard makeover), this is a perfect idea for our kids to play hopscotch! It would hold up well in the heat and monsoons. And it would be really easy to do touch ups if needed! How fun!
(Original Source:
http://www.momscraftyspace.com/2013/04/easy-diy-rainbow-paver-hopscotch.html
)
2. Facebook Find:
Tim Johnson Photography
It's monsoon season in Las Vegas. I love this time of year and the lightning shows that come along with it. Tim and I share a passion for severe weather (I think it we both had our wish, we'd be doing a ride along with Reed Timmer chasing tornadoes) and I love his photos of lightning. He has a great eye for it.
3. Recipe I want to try:
Cinnamon Toast Crunch Macaroons
Me and the kiddos are on a huge Cinnamon Toast Crunch kick lately. We fight over it. I was scolded just this morning for eating the rest of the cereal without their approval. Holy shame. I have always wanted to give macaroons a shot, and this recipe might just give me enough incentive to do it.
4. YouTube Find: K1 LOVES Huskies. And it's always fun to watch dogs argue with humans. I know Bodie does it all the time, and so did Shylowe.
5. Friday Funny: (Source Unknown)
Need I say more? I thought it was funny. Because it's true. Remember when they released scented markers? I really hope you do so that I don't feel terribly aged. :)

Now, for my meal plan next week. I have had some friends ask me for some simple, easy family dinners. So, my goal this week is to help you in your quest for the golden recipe. Follow along, this is going to be a fun ride.
Saturday: Free Night (because I believe every mom deserves a break once a week!)
Sunday:
Slow Cooker Roast
Monday: Brinner - Waffles, Scrambled Eggs, Sausage
Tuesday:
Marinated Root Beer Grilled Chicken
(from Six Sisters Stuff)
Wednesday: Spaghetti and Meatballs
Thursday: Grilled Cheese (and bacon!) Sandwiches and Tomato Soup
Friday: French Bread Pizza
I even have a simple and easy no-fail family dessert for you next week - so make sure you stop by.
Have a great weekend, everyone! Stay safe, whatever you do, and everyone pray for rain (or do your funky-cole-medina rain dance!). And do me a favor - scratch my back and vote for me over at Top Mommy Blogs. Thanks!