This is a Sponsored post written by me on behalf of Carton Smart. All opinions are 100% mine.

We are just weeks away from starting a new year.  Are you making resolutions this year?  Like the millions of people that do, is eating healthier on your list?  It is on mine.  So when Pacific Foods and Social Spark approached me and asked me to try substituting some of their products (packaged in tetra packs) in my recipes, it was a no brainer. Of course!  And the first on my list would be my Loaded Baked Potato Soup.
Imagine if everyone made one small, smart decision a day.  Let's say it's simple like choosing to recycle.  It's becoming easier every day to cut down on waste and help the environment.  I know when we decided to do this as a family, our weekly garbage output was cut in half because of everything we chose to recycle.  Which leads me to Tetra Paks.  When you choose to use products packaged in Tetra Pak cartons, you are helping the environment.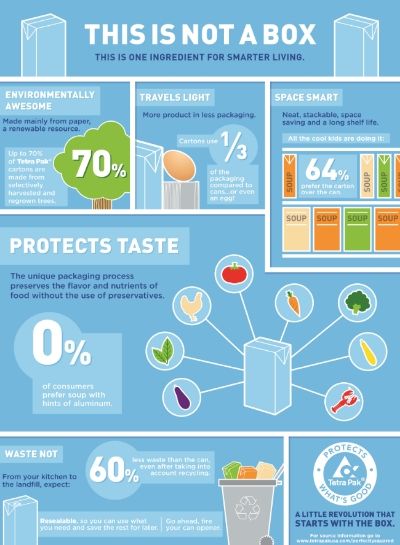 Personally, I love Tetra Pak cartons.  They stack in my pantry and fridge so much easier.  I love how I can easily use only part of the product and store the rest in the fridge for use later in the week without having to pull out plastic containers or baggies.  It really just makes life simpler for me. 
Be #CartonSmart this holiday season!  From small, smart recipes that use ingredients in cartons or "smart" entertaining tips that produce great tasting food with little waste!  Not only can you find chicken stock which is used in this recipe, but Pacific Foods also offers several holiday recipe ingredients in Tetra Pak cartons including pumpkin puree and cranberry sauce.  
Slow Cooker Loaded Baked Potato Soup
(with Pacific Foods Organic Chicken Stock)

Ingredients:
1/2 package (12 oz.) bacon
1 (32 oz.) bag frozen Southern style hash browns
1 cup shredded cheddar cheese
1 bunch green onions, finely chopped
Directions:


1. Cook the bacon.  Drain grease but leave bacon bits in the bottom of the pan.  In the same pan, cook onion and garlic until onion is translucent. 

2. Spray slow cooker with cooking spray.  Add hash browns, onion and garlic, celery flakes, chicken broth, water, and bay leaves.  Cook on LOW for 6-8 hours. 

3. During last 30 minutes of cooking, make a slurry of milk and flour. Combine in a shaker and slowly pour into soup, stirring constantly.  Replace lid on slow cooker and allow soup to thicken. Add salt just before serving.

4. Chop bacon into small pieces.  Serve soup with sour cream, cheese, green onions, and bacon.

Serves 8

Become Carton Smart
Follow #CartonSmart on Pinterest