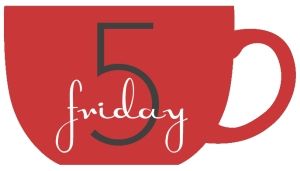 My Friday five is brought to you by my dermatologist. I briefly mentioned a few weeks ago that I was having a series of doctors appointments and was having some anxiety about it. Thankfully a little worry over a little mole was not needed. BUT! What did I learn? That I have actually been taking good care of my skin. Even though I am fair skinned (thank you Scottish ancestors), I love the sun, I love the water, I love the beach, and that usually means wearing swim suits and tank tops, my dermatologist could find no big evidence of sun damage! Everybody say it with me - "SIGH!!!!" Now if only I can get rid of my crow's feet....well, a girl can dream.
So, my five today are some things that I use to take care of my skin in the summer. Thought these might be relevant with the big holiday weekend coming up! If you click on the images, it'll take you to the online stores where you can purchase these products.
1. I am in LOVE with
Bath and Body Works Scrubs
. And I am so excited for their new summer fragrance, Pure Paradise. Ah, Summer. I use the scrub all over my body and then follow it up with a nice rich lotion to really make my skin soft. Winter in the desert is very unkind to my skin.
2. When you go to the beach, pool, lake, any body of water, do you get sunburned right under your eyes and across the top of your nose? We did, every year, until I found this new little trick. I use this stick sunscreen that looks like a large tube of lip balm. Wipe it under your eyes (gently! No tugging!) and down the bridge of your nose. You won't get burned by those nasty reflective rays! My favorite is Coppertone Kids.
3. I absolutely loathe wearing heavy makeup in the summer. Especially in Vegas, where it can get 120 degrees at the high point. Instead, I opt for Olay's Total Effects Tone Correcting Moisturizer. It has a touch of foundation to it plus sunscreen. I put this on every day, a little concealer if needed, and it actually gives me really good coverage. I've been using it for 3 years now and it is my absolute favorite daily moisturizer.
4. I love that hats are back in style. Especially in the summer. My straw hat is a must for me - not only am I fair skinned but I also have fine, thin hair. That means I have a very exposed part in my hair that gets burned unless it's covered. So unless I'm under the protection of the cover on our boat, I have my straw hat on. Ever had a sunburn on your head? YOUCH! I love this straw hat at Old Navy....hm, I might be swinging by there this week before the holiday hits.
5. And finally, my favorite sunscreen. I LOVE the smell of sunscreen. If someone put that fragrance into a bottle, I would wear it every day. In fact, I was washing The Hubs shirt the other day that he wore on the boat last weekend. When I was folding it, I noticed that it still smelled like sunscreen. I could have just held that shirt to my face all day. But my favorite scented sunscreen is Hawaiian Tropic. During the summer, I put on their sunscreen almost daily, just for the scent. They have a new line that I want to try, Sheer Touch. It has SPF 50 but is supposed to be light like a regular lotion, non greasy.
So those are my 5 summer skin care favs. And now you know a little more about me.

Now for this week's meal plan. Memorial Day weekend is coming up, and I'll have some special meals for you for next weekend, so make sure that you come back during the week to see what I'm making for our holiday weekend stay-cation. I am also in the process of getting all my recipes moved over to this blog, so if my recipes are unlinked here, check on the "
Recipe
" page to see if it's posted yet.
Saturday: Tuscan Soup, Salad, and Breadsticks
Sunday: Chicken Pesto Pasta Salad - Guest Post, recipe will be with the post
Monday: Fried Catfish
Tuesday: Slow Cooker Stuffed Peppers
Wednesday: French Omelets
Thursday: Thai-Style Coconut Chicken (Betty Crocker Cookbook, pg. 407)
Friday:
Pulled Pork Sandwiches
Stay tuned for the menu for Memorial Day Weekend!!!! It's going to be yummy!
Last, but not least, PLEASE vote for me this week over at Top Mommy Blogs!