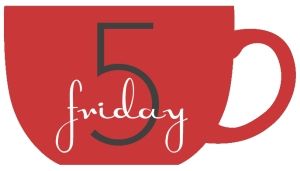 I hope everyone had a good week. We had our first round of back to school meetings this week, I can't believe that we're already just over a month from school starting again. And did you see that Twinkies are back?! And cupcakes?! Holy cow. I think I'm going to have a few cavities at my next dentist visit.
1. Pinterest Find:
State decor
I LOVE this! And you could use pallets to make it. I might make one of Lake Mead to put in our loft that is full of boating decor. Oh how I love original, rustic decor like this.
2. Recipe I want to try:
Sugar and Spice Strawberry Pie
I am a total sucker for fresh fruit pies. I'd rather not use canned pie filling whenever possible. So immediately this caught my eye. And then adding cinnamon to it? Holy wow. This just looks amazing to me.
3. YouTube Find: The Hubs loves to browse YouTube and listen to acoustic music. He found this one this week, and I fell in love. Not only is it a great love song, but it's just beautiful.
4. My favorite nail color right now:
Darcy, by Zoya

I LOVE Zoya Nail Polishes. Why? They are free of toluene, formaldehyde, DBP (phthalates) and camphor. I have not had much luck wearing nail polishes - they usually peel right off of my nail. But Zoya does not. And I love this bright yellow right now - totally feels like summer.



5. Friday Funny:
I thought a lot of my friends and readers would relate to this. My question is, what is it about cookie dough that attracts us so much? It is one of life's unanswered riddles.

I have a confession to make - this next week I'm starting a body cleanse. I haven't done one of these in a while and I love doing them because they just make me feel so much better. I am making my 500th 4th attempt at giving up soda/caffeine. And when I'm doing that, it always helps to give my body a little boost at feeling better. So, the first few days of the week are going to be dinner without mom. But at least the rest of the fam will eat well.

Saturday: Free Day
Tuesday: Fettucine
Alfredo
with Grilled Chicken and Steamed Brocolli
Friday: Southwest Egg Rolls (Recipe to follow)


Vote for me at