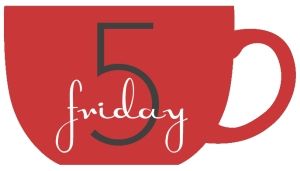 The kids get out of school this week. So for this week's five, I'm sharing with you five things I'm planning on doing with the kiddos this summer.
1.
Discovery Children's Museum
- This is a recent addition to downtown Las Vegas. It was called the Lied Discovery Children's Museum. We're so excited to head over there this summer and spend a whole day playing.
2.
Wet 'n' Wild Las Vegas
- We've been waiting for so long for a water park in Vegas. That's right, you heard me. We haven't had a water park in Vegas since they closed the park over by Sahara over a decade ago. IN THE DESERT for crying out loud! So looking forward to some family liquid refreshment.
3.
City of North Las Vegas Independence Day Jubilee
- Before this year, we've usually just gone and watched the fireworks on the side of the freeway. There are huge fireworks displays all over the valley, so you really can't get a bad seat. But this year, I really want to take my family to the big party. They have all kinds of fun things going on all day. The catch, it's on July 3rd! What?! I'm a little confused too.
4. Splash Parks - Las Vegas parks are equipped with water features. And all Summer long they are packed with moms and kids trying to cool off. Yup, we'll be there too!
5.
Natural History Museum
- I've lived here for 7 years. I had NO CLUE that we had a Natural History Museum. Time to take the kiddos down there so that they can see what dinosaurs looked like.
If you want more great ideas of what to do with your kids this summer, if you live in Vegas, check out my friend Danyelle over at
Vegas Family Events
! She has a whole calendar full of family events here in Vegas.

Food. Glorious Food. I'm anxious to try it! Okay, I may be watching "Ice Age" as I am writing this. But it's relevant! Anyway, here's my meal plan for next week. We have some big events going on in our family, so for the most part, it's going to be simple.
Saturday: Free Day! I love free days. Hm, Roadkill Grill is sounding really good right about now.
Sunday: Paninis and Slow Cooker French Onion Soup (recipe to follow)
Monday: Pancakes - I'm thinking something along the lines of apple pie...let's see how inspiration plays out.
Tuesday: Easy Mac for the girls,
Johnny Rockets
for the adults! Stay tuned for the post!
Wednesday:
Fish Tacos
Thursday:
Beefalo Burgers
Friday: Pizza with Garlic Olive Oil and Vegis (recipe to follow)
As per usual, I am asking for one favor for the week. PLEASE vote for me this week over at Top Mommy Blogs! Share a little love. :) Thanks! Have a great weekend!